DLA Piper GDPR Fines and Data Breach Survey: January 2023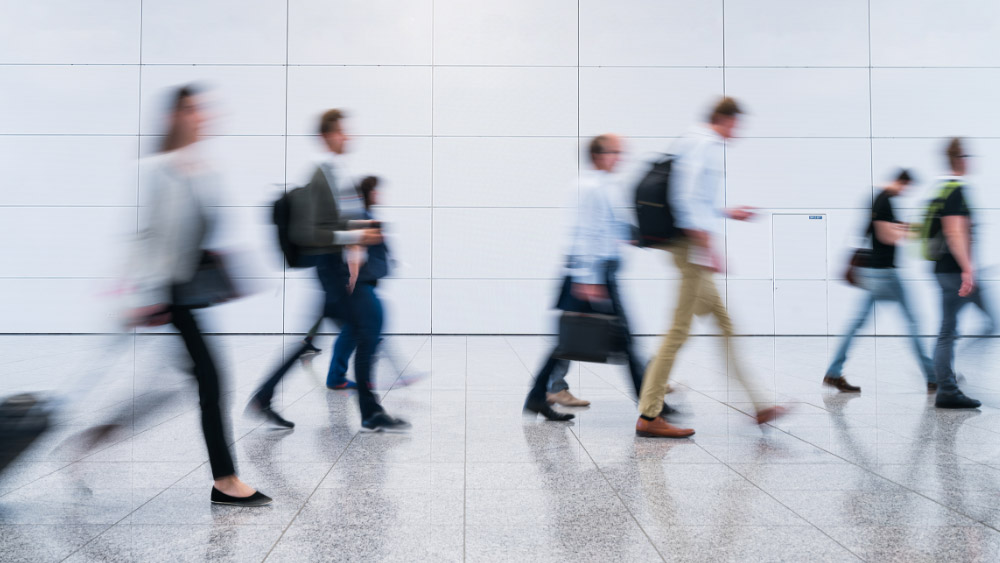 A report produced by DLA Piper's cybersecurity and data protection team
Data protection supervisory authorities across Europe have issued a total of EUR2.92bn (USD3.10bn/GBP2.54bn) in fines since 28 January 2022.
This figure is taken from DLA Piper's latest annual General Data Protection Regulation (GDPR) Fines and Data Breach Survey of the 27 European Union Member states plus the UK, Norway, Iceland and Liechtenstein. This is more than double the aggregate value of fines issued in 2021. The increase demonstrates data protection supervisory authorities' growing confidence and willingness to impose high fines for breaches of the GDPR. It has also been influenced by use of the GDPR's cooperation and consistency mechanisms and the European Data Protection Board which has repeatedly demanded significant increases to fines proposed by Member State data protection supervisory authorities. On average, fines referred to the EDPB during 2022 for a ruling were increased by 630%.
As predicted in last year's survey, ad-tech and behavioural advertising were a top enforcement priority this year. The Meta group were on the receiving end of some of the very largest fines with the Irish Data Protection Commission issuing penalties of EUR210m (USD223m/GBP183m) against Facebook and EUR180m (USD191m/GBP157m) against Instagram in relation to their profiling practices.
Commenting on the survey findings, Ross McKean, Chair of the UK Data Protection and Cybersecurity Group said:
"There has been a spate of Irish Data Protection Commission fines arising from behavioural advertising practices. These have the potential to be every bit as profound for the future of the grand bargain struck between online service providers and consumers, which has funded most of the free to use internet we know today, as Schrems II has been for international data transfers."
Ireland dominates the top ten largest fines, with five of the top ten fines issued by the Irish Data Protection Commission. Ireland is also now at the top of this year's country league table for the aggregate fines imposed to date, with fines now totalling over EUR1.0bn (USD1.06bn/GBP0.87bn).
After four consecutive years of growth, the annual aggregate number of data breach notifications fell for the first time this year. A total of approximately 109,000 personal data breaches were notified to regulators since 28 January 2022, a decrease on last year's total of approximately 120,000. This might suggest that organisations are becoming more wary of notifying breaches for fear of investigations, enforcement, fines and compensation claims that might follow.
There have been some notable decisions made by data protection supervisory authorities this year considering the application of the Schrems II and Chapter V GDPR requirements to specific transfers. Data protection supervisory authorities have argued that it is not possible to adopt a risk-based approach when assessing transfers of personal data to "third countries", in essence arguing that transfers are prohibited if the mere possibility of foreign governmental access gives rise to any risk of harm (however trivial and however unlikely).
Commenting on the survey, Ewa Kurowska-Tober, Global Co-Chair Data Protection and Cybersecurity at DLA Piper said:
"A proportionate, risk based approach to the interpretation of GDPR's restrictions on international transfers of personal is not just permitted but in our view is legally required. Adopting an "absolutist" approach to transfer restrictions and effectively outlawing any transfer of personal data, however trivial the risk of harm, risks causing real lasting harm to consumers by restricting transfers which underpin many of the progressive technologies and services which benefit our digital society. We hope that supervisory authorities reconsider the absolutist approach taken in some of the early enforcement decisions relating to international transfers."
The survey also reports a growing trend among European data protection supervisory authorities to openly grapple with AI issues, recognising the inextricable link between AI systems and personal data. The survey predicts more AI law, guidance and enforcement, including by data protection supervisory authorities, in the year ahead.
DLA Piper GDPR fines and data breach survey 2023 – webinar
Join our IPT partners Ross McKean and Ewa Kurowska-Tober and counsel Heidi Waem for a discussion on the key findings and emerging enforcement trends from this year's GDPR fines and data breach survey.
The session will take place on Wednesday 18 January 2023, at 2pm GMT.
You may also be interested in
On 4 May 2023, the UK's Competition and Markets Authority ("CMA") announced the launch of an initial review of competition and consumer protection principles that are designed to guide the ongoing development and use of artificial intelligence ("AI") foundation models. These models are a type of AI technology trained on large amounts of data that... Continue Reading…
EU – Publication of DORA The EU Digital Operational Resilience Act (DORA) has now been published (on 27 December 2022) and entered into force on 16 January 2023. There will be a 24 month implementation period. Therefore, DORA will apply from 17 January 2025 in all EU Member States. DORA will apply to the majority... Continue Reading…
Open Insurance: A definition Open Insurance is a way for insurance companies and other players in the insurance sector to share personal and non-personal data, usually via standardized and interoperable APIs (Application Programming Interfaces) (EIOPA, 2021). They can then use that data to create new products and services and improve existing ones. Open Insurance data... Continue Reading…