DLA Piper AI Scorebox
Our AI Scorebox is a global tool used to determine an organisation's AI maturity, which is benchmarked against other organisations in a particular sector. This is achieved by looking at the organisation's AI maturity overall, as against regulation and best practice, as well as the maturity of a particular AI solution.
Compliance considerations
Understanding how to use AI within a business is not easy. Organisations not only need to take into account a myriad of regional, national and sector specific guidance, but also the draft regulations, opinions and guidelines. However, these drafts and whitepapers are generally based on the same key principles. Knowing how well an organisation is aligned with each of these basic principles allow organisations to focus their energy and resources where they are needed, and develop an appropriate compliance programme.
Survey-based input
The AI Scorebox is completed by filling out a short online questionnaire. Each multiple-choice answer has a weighting which is used to produce a score for each of the areas of AI compliance and awareness.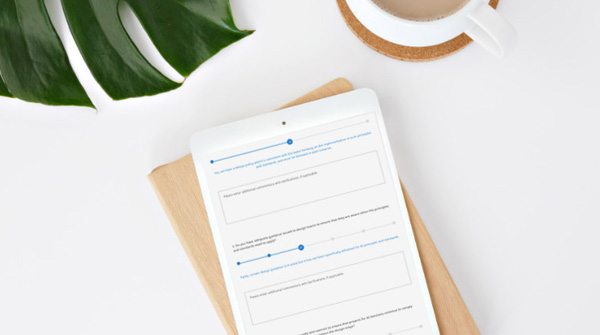 Instant reporting
Immediately after having filled out the form you will be provided with an automatically generated report that indicates your global score and provides you with a detailed score on several AI topics.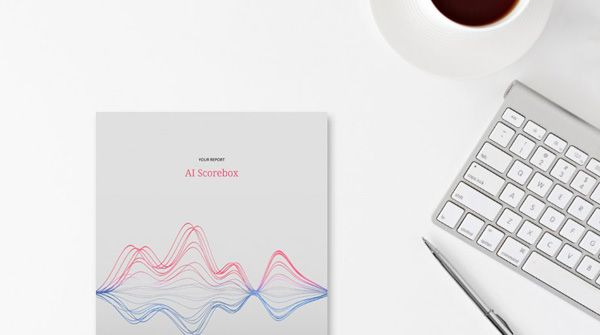 Easy benchmarking
Our tool also enables you to compare your organisation's scores with the average scores of your peers (based on sector, size and reach).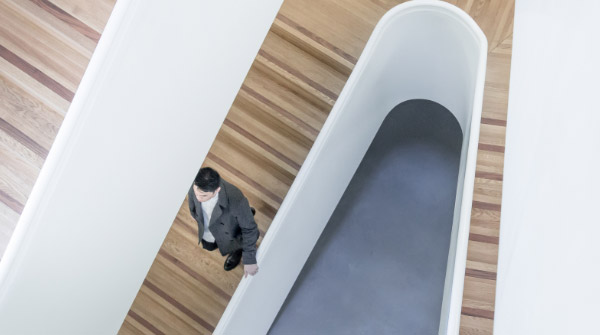 What users are saying
"Organisations around the world are already waking up to the need to demonstrate how AI can be used ethically and safely. Various market leaders are already developing and implementing formal AI policies and their commitment to safe, fair and non-discriminatory practises. This type of forward-thinking, along with the imminent introduction of punitive legislation, underlines the need for organisations using AI to do so with an eye on both the market and the legislative backdrop. The AI Scorebox can provide valuable information to enable businesses to implement the changes needed to satisfy both consumers and regulators."
Mark O'Conor, Intellectual Property & Technology partner at DLA Piper
Access tool